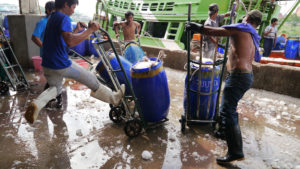 In a major three-month-long operation, Thai authorities arrested 23 human traffickers who were allegedly using Southern Thailand as a transit route to smuggle migrants from Myanmar to Malaysia.
According to Thai officials, the vast majority of the undocumented migrants were Rohingya or Burmese nationals.
The large-scale sting was part of an even bigger attempt by the Thai government to stifle human trafficking syndicates and their networks.
While the police busted some of the human trafficking groups, they also say that five major groups are operating out of Myanmar with another three making their base of operations out of Malaysia.
Read the full story here.
For issues pertaining to Thai labor law or immigration help, contact the professional Thailand attorneys at Chaninat & Leeds.