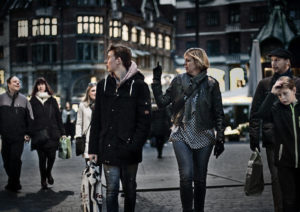 A new law in Denmark now labels sex without consent as rape approved by Denmark's left-leaning parties. The new law will come into effect by the end of 2020 and aim to reduce the frequency of sexual violence in the country.
Denmark's Minister of Justice, Nick Haekkerup, states that "We must change society's understanding of what rape is, and a new consent-based rape provision is a milestone in that effort." The new law may have been introduced due to a spike in sexual crimes within the past few years, with 2015 to 2019 showing an increase of 2500 to over 6000 reported sexual crimes in the country.
Thailand introduced a similar law in 2019, the 'Sexual Offenses Law' adds hefty penalties and broadens the legal definition of sexual assault.