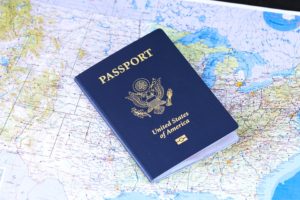 Citing unpaid taxes, The US Internal Revenue Service (IRS) has sent the names of 362,000 Americans to the State Department requiring their passports be revoked or denied.
The IRS's power to demand the State Department revoke or deny passports for US citizens comes from an infrastructure bill signed into law by Barack Obama towards the end of his administration.
The law, dubbed Fixing America's Surface Transportation Act (FAST), is a $300 billion infrastructure spending bill, but also contained a curious section concerning taxes.
According to Section 32101 of the FAST Act, any individuals who the IRS deem to have "seriously delinquent tax debt", will have their passport privileges revoked or outright denied by the State Department.
The IRS states that any individual with more than $50,000 in tax debt is considered "seriously delinquent".
And as for the first 362,000 US citizens to have their passport revoked or denied, they're just the start. The IRS plans to send names to the State Department in batches with the hopes of finishing by the end of the year.
But Zero Hedge points out that there is no oversight or due process when being put on the list of tax delinquents who will have the passport taken away, and that has massive ramifications for the idea of citizenship:
The larger point, though, is what this really means about citizenship. Think about it– a passport is the most common document to evidence an individual's citizenship. And… poof… they can take it away from you with the click of a button. Likewise, the enforcement of the FAST Act shows that you're not even really a citizen. You're just renting your citizenship from the government.
Read the full story here.
For US immigration help in Thailand, contact the Thai and US immigration lawyers at Chaninat & Leeds.