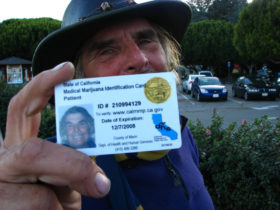 The Honolulu Police Department has reconsidered a controversial policy that gave medical marijuana users 30 days to transfer their firearms. The re-consideration came after backlash from the community. Nevada responded that they wanted to develop a policy that was "legally sound and serves our community".
In other US states, prohibitions on medical marijuana face more sever prohibitions on firearm ownership. Ohio and Pennsylvania aren't requiring medical marijuana card holders to hand over their firearms; they are banning patients from purchasing, selling or distributing firearms or ammunition. State officials claim this policy is based on Federal law. Marijuana is still classified as a schedule 1 controlled substance, the same as heroin and LSD.
Criminal Defense lawyers in Bangkok with decades of experience in Thai courts can assist with a speedy and successful solution to you legal problem.
The issue is that as 29 more states are creating medical marijuana programs there is bound to be conflict between state and federal law concerning marijuana patients and the possession of firearms.
The ban on the sale of firearms came from the 9th US Circuit Court of Appeals, where despite criticism, the Nevada court legislation ruled banning firearms for medical marijuana card holders "does not violate the Second Amendment".
Read the full story here.
Related Video:
Image: Wikimedia Commons