FDA Greenlights Magic Mushrooms for Drug Trials to Treat Depression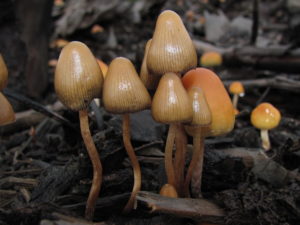 The US Federal Drug Administration has given the go-ahead to a London-based startup to begin drug trials using psilocybin, the main active psychedelic compound in magic mushrooms, to treat depression.
The startup, Compass Pathways, funded by Silicon Valley billionaire Peter Thiel, is on the forefront of research into psycadelic substances and their potential medicinal uses. The UK, Netherlands, and Canada have already begun drug trials for psyilocibin to treat depression.
The trial will include 216 patients suffering from depression across North America and Europe.
"Depression is the leading cause of ill-health and disability worldwide, and treatment-resistant depression affects more than 100 million people. It is a huge unmet need and the trial will teach us more about how this new approach might address it," said George Goldsmith, co-founder of Compass Pathways.
And there is ample reason why many scientists believe that psilocybin and other psychedelic substances could help patients beat depression, considering the drugs are known to help reroute and reset neural pathways–a potentially huge benefit to sufferers of depression who oftentimes are caught in destructive patterns of thinking.
But Compass Pathways warn that the treatments won't be merely giving patients psilocybin and hoping they get better. In reality, the trial will engage in psilocybin therapy, which pairs the psychoactive substance with psychological support from trained professionals.
Read the full story here.