It's Now Legally Possible to Possess Marijuana in Thailand. Here's How.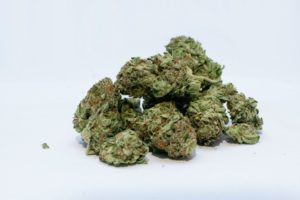 Even though medical marijuana has yet to be churned out for those suffering certain ailments in Thailand, it's now possible to legally possess cannabis in the country–assuming you have a valid reason.
Thanks to a marijuana amnesty program instituted by the government, those who had weed in their possession for medical use before legalization took effect will be able to petition the government to keep it.
Both Thai nationals and foreigners are eligible for the amnesty program and medical marijuana possession.
First, they must gather the required documents, including government issued ID or passport, a medical certificate from a doctor or other certified medical professional, and a filled-out application form.
Next, the petitioner should take the aforementioned documents and their weed stash to the Thai Food and Drug Administration office in Bangkok or a provincial public health office.
Authorities at the FDA will either approve the stash for medical use or will seize it.
If seized, the petitioner will be allowed to leave without prosecution for possession.
Tourists bringing their medical weed to Thailand, must carry a valid prescription for use with them upon entrance and then must make a formal application with the Thai FDA for approval.
However, due to the ambiguity of the Thailand medical marijuana law, bringing marijuana to into the country is probably not a good idea at the time, according to legal experts.
Read the full story here.