10 people connected to a U.S. meat supplier's Chinese subsidiary are being charged in Shanghai for producing and selling substandard meat products, reports Asian Correspondent.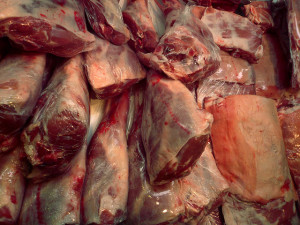 Image Credit: Procsilas Moscas (Flickr)

The scandal was broken by a Shanghai TV station ran a report last year that the group were repackaging and selling old meat. Shanghai Husi Food Co., is part of OSI Group of Aurora, Illinous has been under investigation ever since.
Chinese diners have been alarmed by the news and fast food operations have been disrupted.
They will no doubt want to make use of these smart chopsticks that can detect contaminated food.
Divorce attorneys in Bangkok Chaninat and Leeds have decades of experience successfully obtaining divorces on behalf of their clients.
There have been similar food scandals in Thailand, with numerous fishing businesses being accused of using migrants for forced labor.
Two lawsuits in the US are taking place with retail giants Costco and Nestle, both are accused of sourcing their fish from Thai firm's employing illegal fishing practices.
Read more here.