The Chinese government is taking new stringent measures at policing internet companies, by bringing in quite literally – the police.
China's Ministry of Public Safety announced on Wednesday that the largest internet firms will soon have "network security officers" in order to catch criminal behavior as soon as possible, the Wall Street Journal reported yesterday.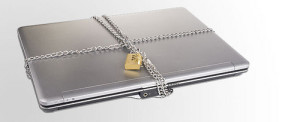 Image Credit Sinistra Ecologia Libertà (Flickr)

It's not been stated yet exactly which companies will be involved, only stating that it would be "important website and Internet firms."
Xinhua News Agency in China said:
"The units will be able to get a fast grasp on suspected illegal online activities, and serve and direct the websites to improve their ability to safeguard security."
Fraud lawyers in Thailand Chaninat and Leeds have decades of experience in company financial fraud, land fraud, fraud by deception, document fraud, and electronic and computer fraud.
Although the Ministry of Public Safety cites this move as a step towards greater online safety, there are opposing concerns that this may be part of increased government censoring of the internet, and therefore a narrowing of human rights.
A spokesman for the White House National Security Council said:
"We are concerned by these reports […] The United States' commitment to Internet freedom reflects our deep-seated belief that individuals have the same universal human rights online and offline."
China is among the strictest in the world in terms of Internet censorship policies, with web services such as Google, Facebook and YouTube not permitted. It has been noted that these are sites that allow for free expression and opinion.
See the full story at the Wall Street Journal.
The question of free speech and human rights in the communist country was in news last month too, see here for more.