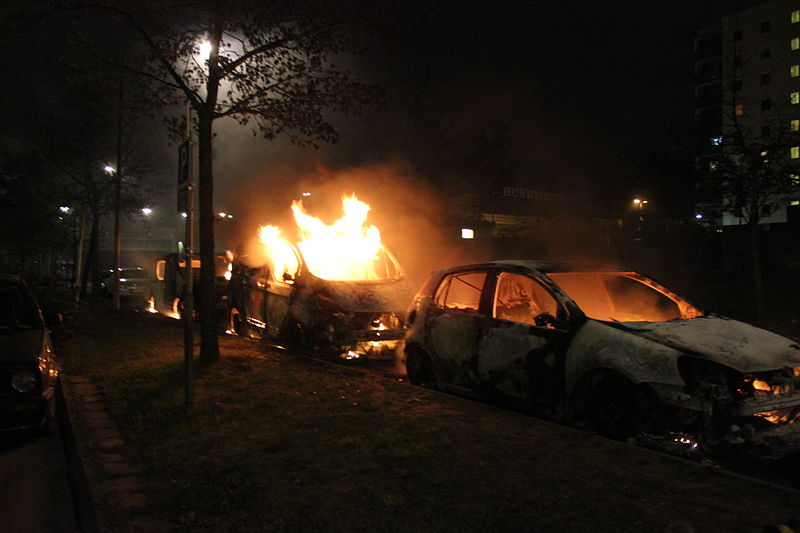 The picture depicts three cars put to fire in the Stockholm suburb of Husby during riots
Over 55 "no-go" zones in Sweden dominated by Muslims
RT reports that the Swedish government is failing to control its suburbs with the creation of over 55 Muslim dominated no-go zones. Several incidents regarding violence against police have been recorded in these areas.
According to Ingrid Carlqvist, editor-in-chief of Swedish newspaper Dispatch International, the no-go zones are "lawless areas" with no disregard for the Swedish law.
"They are trying to impose Sharia law in these areas and they are doing a good job about it. The police could do things: they could go in there and just stop all of it when they set fire to the cars and when they throw stones, they could do something." She said while talking to RT.
Chaninat & Leeds law firm in Thailand specialize in drafting and registering domestic and international prenuptial agreements in Thailand
So far, the Swedish as well as the European authorities have denied that the presence of a Muslim immigration crisis. However, according to the editor, if the government fails to take immediate actions against these areas, certain suburbs of Sweden will become completely uncontrollable.
Sweden isn't the only country that's facing the pressure under the Muslim communities to introduce Sharia law into their legislation. Countries like the United Kingdom as well as Australia have long been dealing with citizens who claim Sharia law should be considered in court rulings.
Read the full story here
Photo by Telefonkiosk