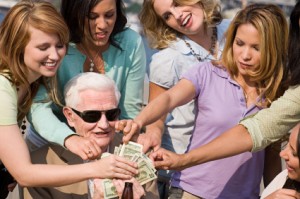 Presenting a Prenuptial Agreement to your fiancé can put a chill on even the warmest relationship. The ideal of marriage is that of a bonding of two soul mates through unconditional love…At least that's the way it is in the movies.
In reality over the course of history marriage has often been more about adhering to societal mores and economic necessity.
While Shakespeare wrote Romeo and Juliet as a classic tale of love and fate it is likely that married couples of the same era were more concerned with basic survival and coping with their daily routine.
Entering into a prenuptial agreement is a cautious decision. The decision is one based on the reality that couples can and do split up and often end up in disputes over assets. This type of foresight and planning is difficult to criticize on any rational basis.
In Thailand, as a crossroads for international romance, the issue of Thailand prenuptial agreements becomes even more involved due to the fact that couples are often subject to more than one legal system. Spouses may have connections to two, three or even more jurisdictions. Often it is difficult to predict where a married couple may ultimately reside, over the course of years.
Under Thai law, a properly drafted and legally registered prenuptial agreement is generally enforceable. However, other jurisdictions often have different rules for the acceptance of prenuptial agreements.  In common law jurisdiction, such as the USA, Australia, New Zealand and the UK, there are qualifications and conditions on whether a prenuptial agreement will be enforceable.
However in a recent court decision in the UK, the UK courts have taken a step closer to the acceptance of prenuptial agreements.
Related Articles:
International Divorce Cases and Prenuptial Agreements
Recent UK Prenuptial Case Decision
Prenuptials and Divorce in Thailand
Thailand Prenuptial Agreements
Considerations for International Prenuptial Agreements
Marriage and Divorce in Thailand: When Love Turns Deadly
Related Documents:
The Civil and Commercial Code of Thailand