Unless you've been hiding under a rock since early October, you're already aware that Thailandis currently experiencing its worst flooding in half a century. With no end to the flooding in sight, and the death toll now numbering over 500, it's worth checking out our roundup of  Thailand Law Forum's video footage of the disaster, which we've been filming and monitoring since the flooding reached the province of Pathum Thani, just north of Bangkok.
Our first flood video, Thailand Flooding October 2011, focuses on the plight of the residents of Pathum Thani province, which has been flooded with over a meter of floodwater. The residents interviewed for thisvideo had lost their homes, their possessions, and their jobs; more upsettingly, most residents were dealing with floods without any form of local or governmental assistance.
Pets in Thailand Flood focuses on the animal victims of Thailand's floods. Journey ingto an emergency animal shelter in Bangkok, out team interviewed shelter managers about the difficulties involved in running such an institution, and the challenges they face in providing care to their four-legged charges.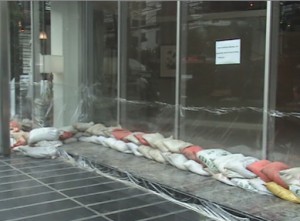 Thailand Flood View from Baiyoke Tower is a deceptively beautifulvideo featuring footage shot from the highest point inBangkok. Thevideo shows a birds-eye-view of the still dry districts of central Bangkok, with an eye on the ever-changing nature of the flooding.
Finally, Thailand Floods November 2011 Chaeng Wattana illustrates the manner in which flooding has affected the functions of the Thai government center, shot during a watery commute to the Department of Consular affairs on Chaeng Wattana road.