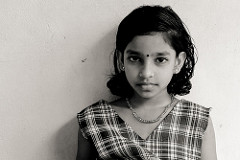 According to Al Jazeera, the Indian Supreme Court amended the country's rape law on Wednesday to state that sexual intercourse with a wife aged between 15 and 18 years is illegal.
Under India's Penal Code, the crime will now be classified as rape. In order to prosecute, a wife must file a complaint against her husband within a year of the offence being committed.
Sex with anyone under the age of 18 is already illegal under the Protection of Children from Sexual Offences Act. However, the law previously included an exception that a husband was not guilty of rape if he'd had 'consensual sex' with a wife who is older than 15.
Chaninat & Leeds' Bangkok family lawyers are experts in child custody cases between Thai and foreign spouses
The law was amended after a petition was put forward by an NGO called Independent Thought. Women's rights activists praised the amendment, calling it a "possible deterrent for child marriages". However, women's rights lawyer Flavia Agnes raises concerns over the practicality of the law.
"It has to be implemented only if the wife files a complaint," she said. "The state on its own cannot implement it without a victim being there", she said.
Read the full story here
Related Articles: Sexless Indian Honeymoon not Grounds for Divorce
Bangladesh Passes Controversial Child Marriage Law
Image: Fabio Campo