The case against tobacco giants Phillip Morris has spanned 10 years, but today the Bangkok Post reported that health lobbyists and academics have renewed their pleas to charge 12 executives of the company for alleged tax evasion.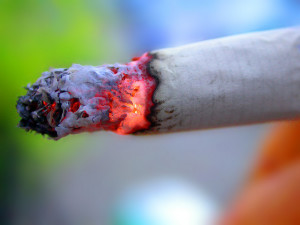 Image Credit: SuperFantastic (Flickr)

The Thailand Health Promotion Institute (THPI) appealed to the Office of the Attorney General (OAG) yesterday, urging the indictment of the Phillip Morris employees who they claim masterminded a billion dollar baht tax evasion scheme, costing the Thai government 68 billion baht in tax revenue.
Hatai Chitanondh, chairman of THPI, said that despite several calls from the Department of Special Investigation (DSI) there have been no serious moves to prosecute.
The last development was shortly before the retirement of former attorney general Julasingh Vasantasingh, who in October 2013, gave the green light to indict 12 out of 13 suspects; however there has been no progress since.
Business lawyers in Thailand Chaninat and Leeds are experts in recovering money, funds or assets based on trade and business disputes.
In 2005 the DSI began investigations into the firm, where it found they had under-reported the value of L&M and Marlboro cigarettes being imported from Phillip Morris in the Philippines. They allegedly downplayed figures in their declaration to the Customs Department between 2003 – 2007, in order to pay lower taxes. This is in violation of Thailand's 1926 Custom's Act.
Economics professor at Sukhothai Thammathirut Open University, Suchada Tungthanthum said that the DSI probe had certain limitations, meaning "the figure of lost tax revenue could be much higher than the 68 billion we are talking about."
For more on this story, see here.