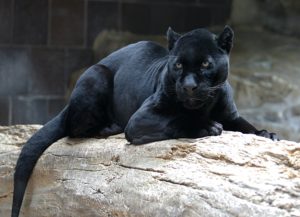 Activists and civil society groups all over Thailand have rallied together to put pressure on the deputy police and government authorities investigating the case of the CEO of Italian Thai Development who had hunted a black panther in a wildlife sanctuary.
Premchai Karnasuta, has been charged with trespassing, poaching and weapons possession. The deputy police, Srivara has reported that Premchai has denied all charges. An activist group called Love Country, Love Black Panther showed up in protest at the Royal Police headquarters in Bangkok to protest his dismissal from the case as they think he has shown favoritism for the accused CEO.
Murals of the Black Panther have been put up all over the country but have also been taken down just as fast, says a local activist from Chiang Mai. The activist emphasizes the importance of this case, that if justice is not served it will affect Thai society psychologically, in terms of "hopelessness".
Thailand family courts have special procedures for child custody cases. Refer to expert child custody attorneys in Thailand who specialize in special court counseling section referral to the office of obscuration and protection center. 
Read the full story here
Related Blog:
Thai Environmental Groups Press for Investigation into Trophy Hunting Case
Related Article:
Wildlife Preservation and Protection Act

Image:
Black Panther