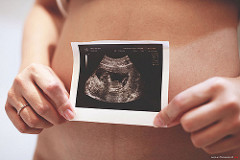 According to San Francisco Chronicle, Indian couples and clinics are finding loopholes to work around the country's commercial surrogacy ban.
Commercial surrogacy was outlawed in India in March 2017. Rather than halting the practice, it has prompted fertility clinics to jump through legal loopholes to continue providing the service. One of the ways they're doing this is by moving surrogate mothers across borders before they give birth.
Similar practices are taking place in Cambodia since the government launched a crackdown on surrogacy. Cambodian surrogate mothers are often sent to Bangkok to give birth, and while commercial surrogacy has been illegal in Thailand since 2005, enforcement agencies are unable to identify surrogate mothers giving birth in Thai hospitals. Many Thai doctors specializing in this area moved to Laos, where they can legally operate.
Adoption in Thailand generally has two routes. There are domestic adoptions by Thai adoptive parents, and international adoptions. For advice on adoption in Thailand and other family law matters, contact Chaninat & Leeds.
Outlawing commercial surrogacy exposes mothers to various risks. Campaigners have argued that instead, it should be legal but heavily regulated. Sharmilla Rudrappa from Texas University says that governments should implement 'laws that uphold surrogate mothers' sense of dignity and bodily integrity'.
Read the full story here
Related Articles: New Draft Law to Regulate Surrogacy in Thailand
Image: Global Panorama