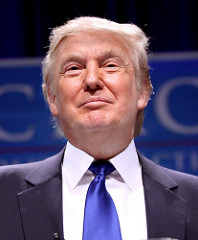 President Donald Trump has ended his temporary ban on refugees from 11 countries entering the US, The Guardian reports.
He signed an executive order on Tuesday, calling for a 90-day review of the program. However, an announcement to restore it with increased security measures followed.
A memo obtained by Reuters stated the review is intended "to determine what additional safeguards, if any, were necessary to ensure that the admission of refugees from these countries of concern does not pose a threat to the security and welfare of the United States".
Chaninat & Leeds' US immigration lawyers based in Bangkok and supervised by a US attorney have exhaustive experience and a successful track record in assisting Thai spouses with K1 fiancée visas for Thais
Jennifer Sime of the International Rescue Committee said that the order will "add months, or potentially years, to the most urgent cases – the majority of which are women and children in heinous circumstances who need the permanent and proven solution of resettlement'.
"With a world facing brutal and protracted conflicts like in Syria, or new levels of displacement and unimaginable violence against the Rohingya – this moment is a test of the world's humanity, moral leadership, and ability to learn from the horrors of the past", she added.
Read the full story here
Related Articles: Foreigners Barred by Trump's Travel Ban to Receive Help with New Visa Reapplications
Image: UNLV Free Press