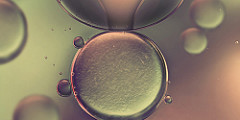 According to Law.com, the Georgia Supreme Court ruled on Monday that it's possible for babies to have no legal parents.
The case concerns babies conceived by IVF with both sperm and eggs given by donors. The state laws for artificial insemination don't cover this method, since they were written in 1964, long before it was developed.
Family lawyers at Chaninat & Leeds are experts in paternity laws in Thailand
According to Justice Carol Hunstein, the legislation, O.C.G.A. § 19-7-21, creates an "irrebuttable presumption" of legitimacy with respect to all "children born within wedlock or within the usual period of gestation thereafter who [were] conceived by means of artificial insemination."
The plaintiff in the case, Jocelyn Vanterpool, had filed a paternity lawsuit against her ex-husband, David Patton. Shortly before their divorce was finalized, Vanterpool conceived twins through IVF using anonymous donors. Patton had provided written consent for the procedure, but later claimed this was given under duress and won the case.
David Purvis, Vanterpool's attorney, explained the court's ruling. "The result is, these children—in this case and other children—are unable to establish paternity and be legitimated," he said.
Read the full story here
Related Articles: Rapist Given Joint Custody of Victim's Child
Image: Rahul Singh