The Maldives Government has passed a real-estate law, meaning that foreigners can now purchase tropical islands…if they have $1 billion to spare.
As the New Zealand Herald reports, this is the first time foreigners have been able to purchase land in the tropical paradise, however, not only is there a minimum spend of $1 billion, but buyers must also be aware that 70% of this land may be reclaimed by the Indian Ocean.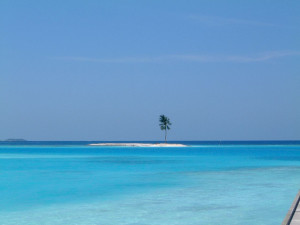 Image Credit: Hiroyuki-H (Flickr)

If this conjures images of an oligarch on a sun lounger with a piña colada, you may be wrong.
Concerns have been raised that the bill has been created to make it easy for Chinese conglomerates to set up a base in the South Asian nation.
The Maldives are in a prime position for international east-west shipping routes, which would be attractive to many Chinese corporations who would be in a position to make an investment of this magnitude.
India is currently the South Asian superpower, and there are fears that China could tread on their territory and cause tensions in the region.
Real estate lawyers in Thailand, Chaninat and Leeds can advise you on numerous real estate matters such as buying a condominium as a foreigner, land lease and investment land ownership privileges.
Eva Abdulla is an MP on the opposing Maldivian Democratic Party. She has voiced concerns over whether the Maldives could become the epicenter of a power struggle between China and India.
She says:
"What is in our interest is peace and stability in the Indian Ocean. India is our neighbor and we are not a country in the South China Sea."
The Maldives Government say the law would not be a threat to the region, and that it is needed to attract foreign investment on a large scale.
For the full story, go here.
Related information: the Condominium Act in Thailand.
If you are looking to buy property in Thailand, this video may be helpful: