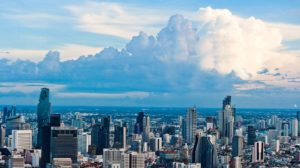 Thailand's Department of Special Investigations (DSI) is in the midst of creating a web-monitoring program that will be used to track down individuals who violate the country's Foreign Business Act.
In particular, the DSI program will target Thais who act as Thai nominee shareholders.
Nominees essentially act as sponsors for companies who hope to do business in Thailand.
Since Thailand business laws require that Thais must own more than 50% of any company operating in a foreigner restricted industry, many outside companies find locals to become a majority shareholder in name only.
The government's logic for requiring Thai majority ownership and going after faux shareholders is to safeguard Thai businesses from unfair competition from larger foreign companies.
DSI will work in collaboration with the Department of Business Development, the Provincial Administration Department, the Revenue Department, and the Immigration Bureau.
The program will be launched first in foreign investor hotspots such as Chiang Mai and Surat Thani.
Read the full story here.