AMLO Freezes "Jet-set" Monk's Assets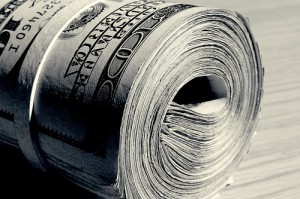 The Anti-Money Laundering Office (Amlo) has revealed that the headline hitting monk recorded riding in a private jetliner also has numerous "financial irregularities" – such as 10 of 16 bank accounts belonging to him and aides that have more than 200 million baht in constant circulation.
The Bangkok Post reports that AMLO has frozen the accounts to prevent any assets from being transferred whilst an investigation is undertaken. If any assets are now moved contrary to the injunction, it will become an immediate offence under money laundering regulations. Even if the money has been voluntarily donated by the public, under money laundering regulations and Thailand Criminal Law if the money was obtained through exploitation then it will be an offence.
Phra Wirapol Sukphol – better known as Luang Pu Nen Kham Chattiko is presently in Europe and has postponed his return to Thailand indefinitely.
Read the full story here
Related Articles: Police Asked to Trace Missing California WOW Owner
Flickr Photo Credit: StockMonkeys.com