Blacklist Crackdown Arrests 75 Foreigners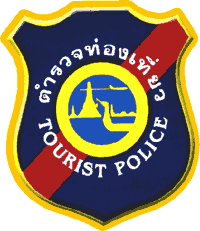 The tourist, immigration, narcotics suppression, and local police had joined forces to crackdown on tourists who had overstayed their visa or were posing as tourists but were involved in crime rings.
The crackdown involved 110 areas around the country and the arrests were announced earlier this week at a press conference in soi cowboy. The arrests involved foreigners from Cambodia, Uganda, Sudan and India.
34 have been charged with overstaying their visas and the rest for illegal entry into the country.
Issues concerning family law in Thailand should be directed to a professional law firm with expertise in family affairs.
For more information on the Thailand and blacklisting for foreigners watch the following video by Chaninat & Leeds.
Read the full story here
Related Blog:
Big Legged Beggar has New Muslim Name to Re-Gain Entrance into Thailand

Image:
Udon Thani Tourist Police