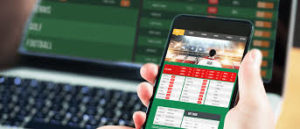 In just the first week of the World Cup, Thai police have arrested over 3,000 suspected gamblers and bookies betting on the international competition taking place in Russia, according to the Bangkok Post.
The nationwide crackdown has targeted both gambling dens and online betting sites.
As of now, most of the 3,000 people detained were snatched during physical raids. Although financial institutions and phone service operators helped shut down some websites, Thai police admit they are fighting an uphill battle when it comes to the digital realm.
"You can catch physical gambling pools or arrest gamblers in the den. But it is almost impossible to track down those masterminds, both Thais and foreigners, behind online football gambling rings as most of them operated betting websites from Cambodia where gambling was legal under the neighboring country's law," said Phanurat Lakboon, Metropolitan Police Bureau (MPB) deputy commissioner.
Read the full story here.
For issues surrounding Thai criminal law, reach out to the experienced attorneys at Chaninat & Leeds.