Cryptocurrency Used to Protect "Rap Against Dictatorship" Video From Censorship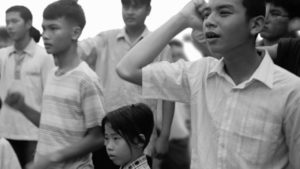 In Thailand, activists are turning to cryptocurrency as a means to protect the extremely popular and controversial "Rap Against Dictatorship" video, which went viral on YouTube and has garnered over 38 million views in less than a month.
After the video was posted and widely shared across social media in the country, the government authorities threatened to go after the rappers in the video who railed against the policies and actions of the ruling military junta.
Despite the government eventually withdrawing its threats to arrest the rappers and to try to pull down the video, activists in the Southeast Asian country have turned to cryptocurrencies–now legal to buy, trade, and sell in Thailand–to protect the group from government censorship.
More specifically, the activists used Zcoin, a leading privacy crypto, to house a permanent link of the video on the blockchain, the underlying technology that cryptocurrencies are built on.
According to Poramin Insom, the founder of Zcoin and a Thai citizen, the "link has been secured by the blockchain and cannot be removed or hidden. Furthermore, by using Zerocoin protocol, the Zcoin blockchain keeps the link is private and therefore the identities of the uploading parties cannot be known."
Read the full story here.