Foreigners Can Own More Types of Businesses in Thailand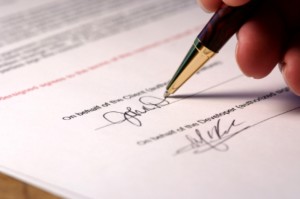 According to the 2013 Thai Foreign Business Act Amendment, foreigners and foreign majority owned companies can now operate certain formerly prohibited businesses in Thailand without a special foreign business licenses.
The business activities specified in the amendment are different categories of "service businesses" relating to financial services which were previously restricted to foreigner ownership and operation under the Foreign Business Act.
Thailand's Foreign Business Act prohibits non-Thai nationals and non-Thai majority owned companies from operating businesses that are deemed important to Thailand's national interests. These businesses are divided into three lists that specify the different levels of protections for the businesses and the corresponding regulations foreigners must abide by.
Though the 2013 business act amendment grants foreigners and foreign majority owned companies the opportunity to pursue those business activities listed with more freedom than before, The Nation reports that the Ministry of Commerce plans to propose even more Foreign Business Act amendments to the Cabinet.
According to The Nation, Pongpun Gearaviriyapun, director-general of the Business Development Department, said that the new proposals are aimed to prepare Thailand for ASEAN Economic Community integration and should "make the environment friendlier for foreign investors and streamline business regulations."
Read the Thailand Foreign Business Act Amendment summary.
Read the 2013 Thailand Foreign Business Act Amendment English translation.