"Monsanto Protection Act" Slips into Law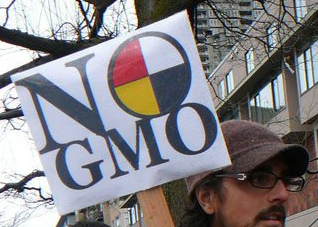 President Obama signed the Agricultural Appropriations Bill, called the "Monsanto Protection Act" by agricultural activists, into law on Tuesday. The Act has received much opposition from food activists who say a provision in the bill protects agricultural biotech giant Monsanto from litigation in the face of health risks. Monsanto produces genetically modified seeds and other toxins commonly used in agriculture.
The Thai FDA requires importers and manufacturers in Thailand to obtain FDA approval prior to importing or manufacturing products. 
After the bill was signed into law, a petition against the provision garnered more than 250,000 signatures and a rally in opposition gathered outside the White House on Wednesday, reports Salon. The White House has failed to acknowledge the petition or the protesters, largely made up of farmers and Food Democracy Now members.
FDN members are now calling on President Obama to issue an executive order mandating all genetically modified foods to be labeled as such.
Related video: GMOs in Thai Food
Related texts: Thailand FDA Registration
Related articles: Pennsylvania Introduces Bill Requiring GMO Labels
Related blog posts: Pepsi Using Mystery Ingredient in Place of Sugar