Phuket Casino Raid "Not Spiteful"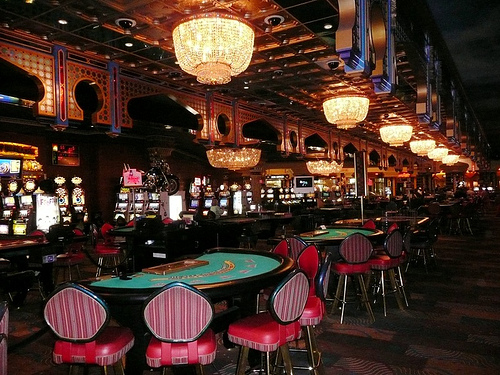 A raid with more than 50 officers of a suspected casino under construction on Rang Noi island off Phuket was carried out without prejudice or spite, according to the top officer leading the raid.
Gen. Norrasak said he become aware of the resort after he received a complaint that public land on the island may have been encroached on by the developers of the resort, and that the Chanote land title deed for the resort site may have been illegally issued.
He went on to say that the casino was built beyond the area they own. However, they have not accused them of anything yet and have asked them to provide all the documents to prove their ownership of the land.
NREC Superintendent Col Watcharin told the Phuket Gazette there had been a discrepancy between the plot size marked on the Chanote and aerial photographs of the island prompted the NREC to apply for the search warrant that permitted the raid to take place.
The investigation revealed that American John Kevin Baldwin, was one of two foreign investors, and that the land previously belonged to Bridge Rang Noi Company. Baldwin is involved in Kan Krao Co. which is also developing the resort. He is allegedly the owner of Savan Vegas Casino in Savannakhet in Laos.
Currently, most forms of gambling, other than the government lottery, are illegal in Thailand. Recently, one of Thailand's richest men Dhanin Chearavanont has called for the legalization of casinos in Thailand.