Southeast Asian Governments Utilize Fake News Laws Amid Coronavirus Outbreak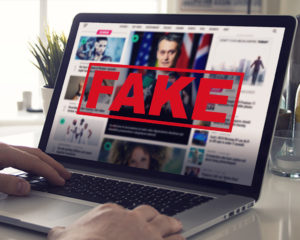 Singapore's anti-fake news law has stirred up its fair share of controversy in its short four-month existence.
The Protection from Online Falsehoods and Manipulation Act (POFMA), which has become a model for other governments in Southeast Asia, most notably Thailand, allows the Singaporean government to issue corrections for information published online that it deems false or misleading.
Untrue information published with malicious intent can lead to a $731,000 fine and a jail sentence of up to 10 years.
In the law's short history, it has been used to target a Malaysian human rights watchdog, an independent news outlet, and an opposition party.
This has led many human rights and free speech activists to call out the anti-fake news legislation as nothing more than a weapon to silence those critical of the Singaporean government.
Not to counter violent extremism or hate propaganda like those who pushed the law claimed it would be used for.
Thailand also has ramped up its fight against "fake news" by utilizing its Computer Crimes Act and anti-fake news centers, which the government argues is necessary to ensure public safety and national security.
Critics of Thailand's fake news fight argue that those justifications are an excuse to go after information that is critical of the government.
The battle against fake news in Asia accelerated recently with the outbreak of the coronavirus and the fear it has spread across the continent.
At least 16 people have been arrested over coronavirus posts on social media in Malaysia, India, Thailand, Indonesia, and Hong Kong.
Thailand's anti-fake news center specifically reviewed nearly 7,600 posts during the initial spread of the virus.
The center deemed 22 posts as "false" on their website, and government authorities arrested two individuals under its computer crimes law for allegedly making false statements about the coronavirus.
Read the full story here.