Thai Authorities Order All Universities to Turn Over 'Intelligence' on Muslim Students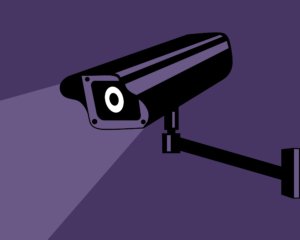 Thailand's government recently issued a nationwide order to universities compelling them to provide "intelligence" on Muslim students and their campus activities.
The draconian order was issued by the Special Branch Bureau, an arm of the Thai police responsible for intelligence gathering regarding national security.
In response, the Muslim Students Federation of Thailand asked the newly-formed parliament of Thailand to rescind the request, stating that the order is both unconstitutional and discriminatory.
The Thai government is in the midst of a conflict with rebels in the Muslim-majority southern regions of the country that border Malaysia.
The area, currently under martial law, has been the site of numerous rights abuses, forced disappearances, torture, re-education centers, and the lack of adequate due process standards, according to multiple human rights groups.
"Groundless accusations… could create divisions among the Muslim students and others in the university and society," Ashraf Awae, the president of the Muslim Students Federation of Thailand, told parliament.
He also added that this wasn't the first time that authorities have targeted Muslim student groups on Thailand campuses.
PM Prayut Chan-O-Cha defended the order and claimed that creating a "database" of Muslim students wouldn't be a violation of their rights, rehashing a version of the age-old "nothing to hide argument" used to justify privacy abuses for centuries: if you've got nothing to hide, you've got nothing to fear.
"We can't arrest anyone if they don't do anything wrong," the former junta leader stated.
Human Rights Watch representatives said that this is a clear cut case of state-sponsored discrimination against Muslims.
Under Thailand's constitution, discrimination towards different religious groups is strictly prohibited.
"It could feed into the radicalization of Muslims in the deep south and worsen the conflict," Human Rights Watch's Sunai Phasuk said.
Read the full story here.