Thais Will Soon Have to Pay 450 Baht to Register Their Pets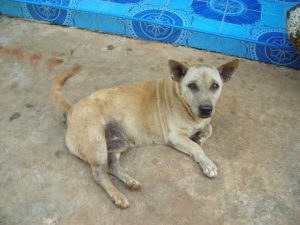 A new law passed by the ruling junta will require pet owners living in Thailand to register their furry friends with the government and pay an accompanying fee of 450 baht.
Government spokesman Sansern Kaewkamnerd said the new regulation, which doesn't have a date of enforcement yet, will help make sure that pets are provided with quality care around the country.
In particular, the measure hopes to reduce the number of abandoned pets that could potentially spread infectious diseases to humans. Abandoned pets are a huge problem across many parts of Thailand.
Theerawat Hemajuta, a disease expert at Chulalongkorn University, disagrees with the government's solution, saying that the new bill will perhaps lead to more abandoned animals, especially for those who care for a large number of pets.
"In a lot of neighborhoods, there's that one person who has dozens of pets. We should cooperate with them to neuter the pets and administer rabies vaccines to control the population," Theerawat said in an interview with Khaosod English.
In Thailand, an average of eight people dies per year due to contracting rabies from stray animal bites.
Owners who fail to register their pets could face a 25,000 baht fine.
Read the full story here.
Update: Under intense criticism last week, the Thai government is considering revising the new pet registration law to either lessen the 450 baht fee or to waive it entirely.