The pandemic has created a lot of stress to family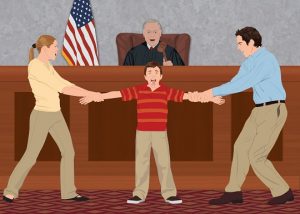 Credit photo by June Badger
The pandemic has created a lot of stress, particularly with families going through a divorce. Covid-19 is making divorce and child custody cases more complicated.
Divorcing parents often have disagreements about vaccinations, masks, and travel plans for their minor children.
Thailand law is not entirely clear whether one parent requires the approval of the other before vaccinating the child. Often a court judgment will grant bother parents full parental rights and shared custody. This can create uncertainty about whether a parent with joint custody has to get the approval of the other parent to vaccinate their kid. There are also disputes about whether children should wear a mask in school or public places or if a child is safe hanging out with one side of the family that isn't vaccinated.
According to Thailand Family law attorney, Jitsopin Narasettapong, if one parent has concerns regarding vaccination or any other serious medical treatment, the parent should request a specific provision in a child custody agreement explaining their position. For example, if one parent is opposed to vaccination, that parent can request that her written consent be required.