Update on Recent Human Rights Decisions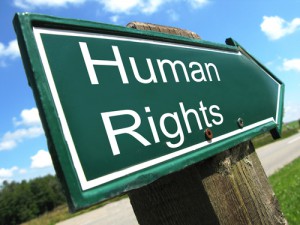 There have been a number of important human rights decisions recently:
Boyer v. Louisiana
On April 29, the Supreme Court denied Boyer's appeal following his submission that Louisiana's failure to provide funds for his court-appointed attorney for over seven years breached his constitutional right to a speedy trial. Boyer claims amongst other arguments, that the delay of seven years has prejudiced his defense by causing him to suffer from mental deterioration and to encounter a loss of witnesses, including one who he argues had identified two other individuals as the killers
The Supreme Court in a 5-4 decision dismissed Boyer's appeal as "improvidently granted," i.e., that the Supreme Court had been mistaken to initially grant a review of the issue. This is a rare finding, but the Court held that the delay was not caused by a lack of state funding, as wrongly concluded by the state court, but rather the defense had caused any delay, thus negating the need to decide the speedy trial issue
Supreme Court backs Monsanto
The Supreme Court has ruled that farmers must pay Monsanto each time they plant the company's genetically modified soybeans,and was not persuaded by an Indiana farmer's argument that his techniques did not violate the company's patent. Farmer Hugh Vernon Bowman believes that because herbicide-resistent Roundup Ready soybeans replicate themselves he was not breaching any patent, but the Supreme Court disagreed, ruling there is "there is no such seeds are special exception".
Although the subject topic of this particular case was seeds, the judgement does of course have wider implications in the field of patent property.
Texas House Passes Drone Surveillance Protection Bill
The Texas State House of Representatives has voted 128-11 to pass House Bill 912,  which would criminalize unmanned aerial surveillance by UAV's, also known as drones, without a property owner's knowledge.
The crime would be deemed a class C misdemeanor, so anyone found guilty would be punishable by a $500 fine.
Relevant video:
Chaninat and Leeds specializes in international criminal cases in Thailand