Vendors Allowed to Stay in Khaosan and Chinatown
The Thai government has been making an effort to rid Bangkok streets of all vendors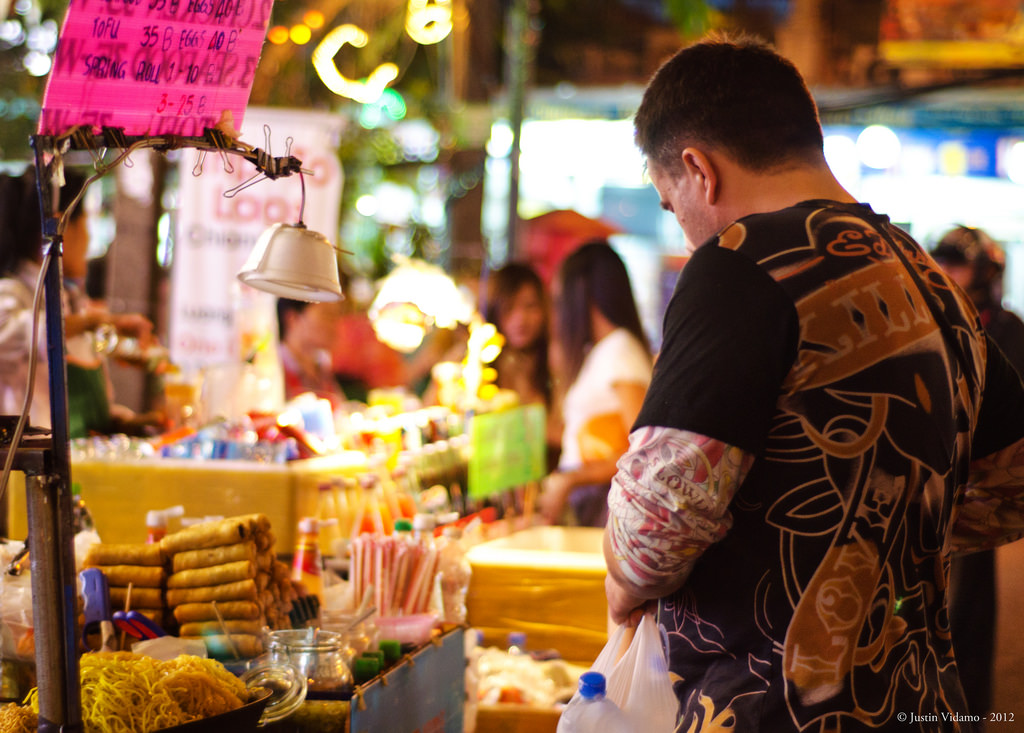 Khao San Road at night (Photo by Justin Vidamo)
Bangkok City Hall announced that vendors and hawkers working in the streets of Khaosan Road and Chinatown will be permitted to stay reports Khaosodenglish.
City Hall conceded that street stores play a major role in contributing to the city's charm and uniqueness and announced it would that the two popular tourist spots will not be subjected to the ongoing campaign.
Vendors in Chinatown have been permitted to open their stalls from 6PM to midnight while those in Khaosan have been permitted to open from 6 PM to 1 PM.
According to Khaosodenglish, some have praised the government's efforts in taking back public spaces long encroached by vendors, specifically those from Siam Square last year.
However, many have expressed dismay for the closure of the Pak Khlong Talad flower market which city officials have remained adamant about closing.
Read more here
Related articles:
Sellers Stamped Out of Sukhumvit
Related video: