JJ Green to Permanently Shut Down on September 13th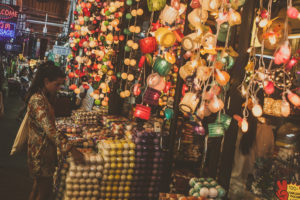 The extremely popular weekend night market JJ Green will permanently close on September 13th.
The night market, known formally as Chatuchak Green, opened four years ago and has become a famous nighttime hangout spot and destination for cheap vintage goods and clothing.
The vendors who are operating on the state-owned land are being forced to shut down in order to for the Thai government to start construction on uniting Wachirabenchathat Park, Queen Sirikit Park, and Chatuchak Park into one massive park.
The closure to JJ Green is yet another hit to the Thai capital's reputation as a hub for cheap used products and street food.
Read the full story here.