Mandatory Vaccines in Thailand?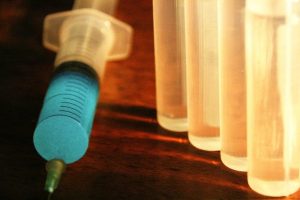 Social media in Thailand and local news have recently been reporting that Buriram Province is ordering residents to receive the Covid vaccine in Thailand and persons refusing the vaccine would be subject to 20,000 baht fines and up to 2 years in prison.
However, in a news report from Bangkok Business News, the Buriram Province Governor stated that the province is only requesting individuals at risk if they want to vaccinate and that Buriram Province is only concerned with persons who are "at-risk". The Buriram Provincial Government has stated that the news reports are false, intends to sue the newspaper.
By way of background, the Thailand Parliament has issued several Emergency Decree granting provincial governments authority to enforce covid safety restriction.
As result, provincial governments have issued several mandates to respond to the Covid-19 situation. Currently across all provinces in Thailand, face masks are required in public areas, and various businesses, such as bars, sports arenas, and gyms have been ordered closed.
According to Thailand lawyers, the Thailand Communicable Diseases Law and several Emergency Decrees does, in fact, grant to Buriram and other Thailand provinces the legal authority to mandates vaccines.
The Buriram province notification seems to allow for criminal penalties for non – compliance. However, Buriram officials have objected to news reports that they are mandating vaccines under threat of imprisonment.
Photo by Adrian Clark