Myanmar 'Poorly Prepared' for Massive Tourist Boom, Report Says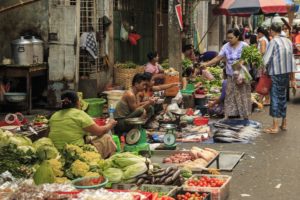 As Myanmar transitions from a closed-off country to one that is ready to welcome a huge influx of tourists, a recent report says that the Southeast Asian nation is ill-prepared to handle the flocking vacationers.
The report, carried out by the Myanmar Centre for Responsible Business, argues for a tourism strategy that aims at drawing in higher-income tourists rather than the current strategy of simply trying to attract as many travelers as possible.
In 2018, the Myanmar government is targeting 4.5 million tourists for the year, which is five times more than the country had in 2013.
With a massive influx of that size, it is possible that Myanmar will suffer the fate of many other Southeast Asian tourist destinations that have a wealth of tourists, but also hordes of sex tourists and drunken backpackers.
Those tourists who attract more of a sleazy, party vibe could severely dampen Myanmar's traditional Buddhist culture that was closed off from the rest of the world helped preserve.
As of now, prostitution and nightlife in the country are almost non-existent other than a few scattered areas.
Meeting the demands of sex tourists in an ethical and regulated way is paramount in Myanmar where poverty is extremely common, according to the report and other rights groups.
Read the full story here.