New Hampshire Blocks NDAA Indefinite Detention Clause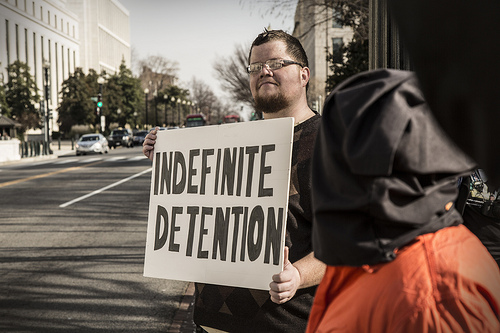 The New Hampshire House of Representatives has voted to block the indefinite detention clause in the National Defense Authorization Act (NDAA), with an overwhelming 337-15 vote. The "Liberty Preservation Act" prohibits the state law enforcement agencies from cooperating with the clause in the NDAA that would allow the federal government to indefinitely jail a U.S. citizen suspected of "terrorist activity" without due process.
Any state agent cooperating with or enforcing the law would be charged with a class A misdemeanor. The bill now moves forward to the Senate for a vote.
Thailand Separation Agreement 
Our Thailand divorce lawyers can provide the answers to questions about the legal process of a separation and how to make a smooth transition afterward.
Related articles: Montana Moves Anti-NDAA Bill Forward
States Oppose Anti-NDAA Legislation

Related blog posts: "Maverick" Lawyer Takes on NDAA
Chris Hedges, NDAA Back in Court
Related videos: Anti-NDAA "Operation Homeland Liberty" Takes Off