Obama May Have Lied about Knowledge of Clinton's Private Server
"We need to clean this up-he has emails from her" Clinton's aide referring to Obama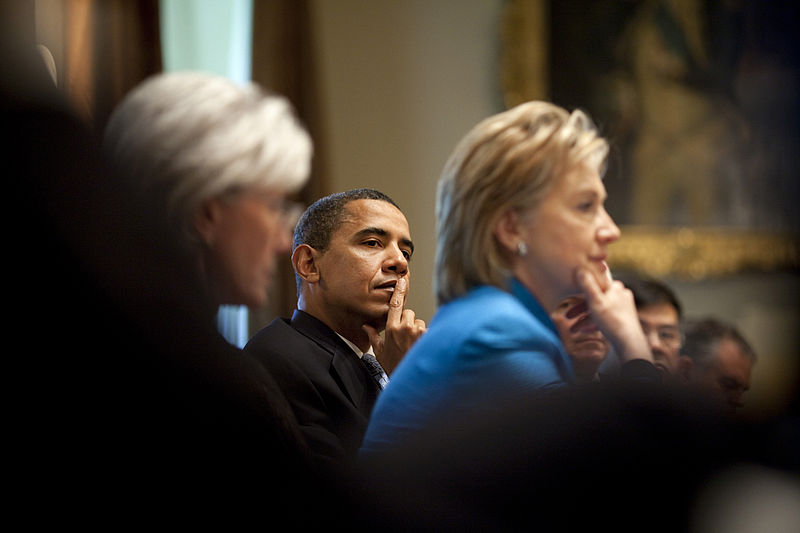 Source: Flickr
"Wikileaks' recently released hacked emails show that President Obama had received emails from Clinton's private account, one which he refused having prior knowledge about in an interview in 2015 reports New York Times.
Obama was quoted as saying, that he had learned about the server "the same time everybody else learned it, through news reports
Cheryl D. Mills, aide to Hillary Clinton wrote in an email to another senior advisor, "We need to clean this up — he has emails from her — they do not say state.gov" referring to Obama.
New York Times reports two days later, Obama's aides tried to clarify his assertions by saying although the president had exchanged emails with Clinton, he had assumed that Clinton had made sure that use of the server was legal.
A spokesman for Obama Josh Earnest said as quoted by NY Times, "The point that the president was making is not that he didn't know Secretary Clinton's email address — he did — but he was not aware of the details of how that email address and server had been set up, or how Secretary Clinton and her team were planning to comply with the Federal Records Act."
The emails had been hacked from James Podesta, campaign's chairman.
In light of the leaks, the president spokesman said that their earlier statement about Obama's ignorance of the private server was accurate.
Read the article here
Related Articles:
Law Professor Shuts Down CNN for Wikileaks Comment
Video Shows DNC Paid to Incite Violence at Trump Rallies
Related Video: