Philippines Law: Every Student Must Plant 10 Trees to Graduate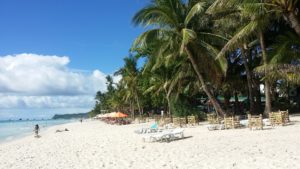 A new law in the Philippines would require that every student plant at least 10 trees if they plan on graduating from elementary school to college.
The so-called "Graduation Legacy For the Environment Act" passed the Philipinnes House and now must undergo a vote in the country's Senate.
The law's authors state that the bill will create a more environmentally responsible Philipinnes with over 525 billion new trees planted by the next generation of students.
Each year in the Philippines, over 12 million students graduate from elementary school, another 5 million from high school, and 500,000 from college.
Students are required to plant trees at every level of graduation.
Advocates of the bill state that it is a necessary change to tackle the issue of climate change as well as create more socially and environmentally conscious generations of students.
Read the full story here.