Senior Monk Held In Thailand Following Rape Of Minor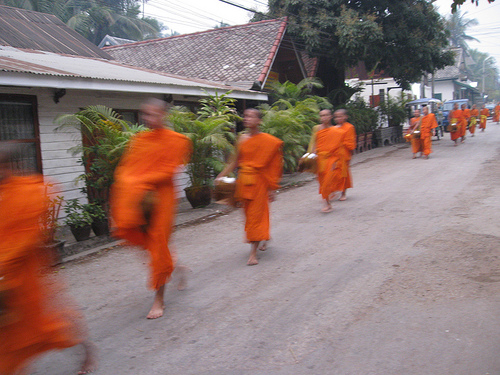 A senior monk was arrested and defrocked over the weekend in Bangkok, following the alleged rape of a minor.
The Bangkok Post reports that the monk, Sanan Khamseedang, 64, formerly known as Phra Maha Sanan Kitipattho, has been charged with the rape of a 14 year old girl. The monk has now allegedly admitted the charge, claiming he was drunk at the time.
Thailand attorneys confirm that under Thai criminal law, if the victim of rape is a minor who is not over 15 years of age, the offender shall be imprisoned for 20 years and shall pay a fine from between 8,000-40,000 Baht.
The news of course comes very soon after it was revealed that senior monk, Phra Wirapol Sukphol – better known as Luang Pu Nen Kham Chattiko was being investigated for alleged money laundering irregularities.
Read the full story here
Related Articles:

AMLO Freezes "Jet-set" Monk's Assets
Flickr photo credit: feserc