Denver Prof: "Utah's Gun Law Model a Success"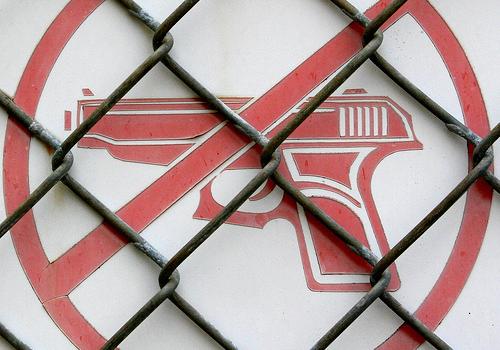 A Denver University professor testified before a Senate Judiciary Committee Wednesday saying Utah's law allowing teachers to carry concealed weapons in schools is a model of success.
David Kopel is an analyst with the libertarian Cato Institute and research director at Denver University. He told a crowd which included former congresswoman and shooting victim Gabrielle Giffords that Utah's law allowing a concealed firearm permit holder to carry a loaded and hidden gun into public schools has helped the state avert shootings like Sandy Hook.
"We've had this policy in practice in Utah for many years, and we've never had a single problem," Kopel said. "And, quite notably, we've never had an attack on a Utah school."
The hearing was the first since the elementary school shootings in Connecticut. Giffords was present to speak on behalf of heightened gun-control measures. The former Arizona representative asked lawmakers to be "bold" and "courageous" in taking action.
"Violence is a big problem," Giffords said. "Too many people are dying; too many children. We must do something. It will be hard but the time is now."
The congressional hearing was one of the most largely attended since health care hearings in 2009, and continued to highlight the deepening trench between pro-gun rights advocates and those vying for stricter gun control measures.
Related videos: Exploring Gun Culture Around the World on Khao San Road 

Related articles: NRA President Says Agreement With White House Unlikely
Related blog posts: Texas Follows Suit, Proposes Ban on Federal Gun Law 
Biden Says Obama to File Exec Orders to Restrict Guns
Thai Labour Law 
Applying for a work permit in Thailand can be a stress-free process with the guidance of a local Bangkok lawyer who will help complete the necessary steps.
 Flickr photo courtesy of CMikeD