Health Minister: Thais Will Be Able to Grow Marijuana at Home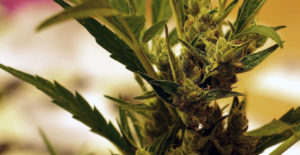 Thailand's health minister has doubled down on his promise to allow Thai households to grow up to six marijuana plants at home, which they will then be able to sell to the government to be turned into medical cannabis products.
Anutin Charnvirakul, the leader of the pro-marijuana legalization party Bhumjai Thai, was appointed health minister after sealing an agreement to join the ruling coalition formed by the military party of PM Prayut Chan-ocha.
Thailand legalized medical cannabis at the tail end of 2018.
Anutin has pledged to go even further though, promising to let Thais cultivate their own marijuana as well as seeking to liberalize cannabis laws in the country to allow recreational use, believing weed can be a huge boon for the Thai economy and local farmers.
"We are in the process of changing laws to allow the medical use of marijuana freely," said Anutin. "We have high confidence that marijuana will be among the major agricultural products for Thai households."
In September, Anutin stated that Thais will soon be able to grow marijuana plants in the backyard just like any other crop.
Anutin says that it is cannabis is not a political issue. Instead, it should be viewed as a product that can benefit people's health.
Each household could stand to gain $2,225 for each marijuana plant they grow and sell to the government, Anutin claims.
For reference, only one plant could net a household a little over 67,000 baht. The average Thai worker only brings in about 24,000 baht per month.
Weed experts state that the plan might not work out as well as Anutin anticipates though.
Why? Well, home growers in Thailand will fail to keep up with the high-quality strains produced by industrial-grade grow ops that the government has built and which commercial interests will soon have the ability to develop.
Read the full story here.