Thailand Clarifies Medical Marijuana Laws for Foreigners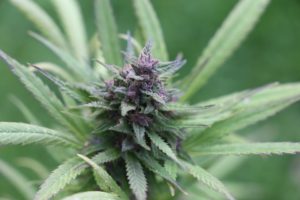 Thailand became the first Southeast Asian country to legalize medical marijuana late last year.
But up until recently, it was unclear what role foreigners could play in the medical cannabis industry in Thailand.
A new law passed by the Ministry of Public Health though has outlined the ways foreigners can possess medical weed and the extent that they can participate in the Thailand cannabis industry.
Specifically, the bill states that foreigners will, in fact, be able to own shares of a Thailand cannabis company, but only up to 33% stake.
Foreign tourists visiting Thailand will also be allowed to bring in up to a 90-day supply of medical marijuana with them prescribe by a doctor in their home country granted they a copy of the prescription and a doctor's certificate outlining certain details such as name, address, illness, symptoms, medicinal details, and how much was prescribed.
The law also seeks to remedy current cannabis shortages in the country.
Since legalization of medical weed passed, cannabis production has been limited to only government organizations, universities, and certain hospitals for non-commercial purposes.
To address the lack of supply, Thailand's Narcotics Control Board will now begin issuing licenses to private companies to produce medical cannabis for commercial purposes.
Hundreds of doctors and traditional medical practitioners have already been granted licenses to prescribe medical cannabis to patients by the Thai FDA, but shortages have prevented suffering patients from receiving the drug.
The law itself aims to further the commercialization of the cannabis industry in Thailand and push large companies to begin exporting pharmaceutical-grade cannabis to other countries.
The law is currently being reviewed by the Council of State to make sure it complies with other existing Thai laws.
If passed, the law will come into effect in early 2020.
Read the full story here.